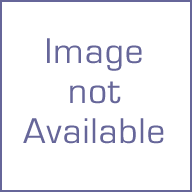 Ladies and Gentlemen (Lurdes and Ivette)

Photography
2/1974
3.375 x 4.25 in. (8.573 x 10.795 cm)
Andy Warhol
(1928 - 1987)
Artist
Object Type: Photography
Medium and Support: Polaroid - Polacolor Type 108 on photographic paper
Credit Line: Gift of The Andy Warhol Foundation for the Visual Arts
Accession Number: 2008.122
Andy Warhol's largest collection of work is a group of 268 canvases titled Ladies and Gentlemen, 1975, which features large colorful screen-prints of drag queens and trans women. To create the commission, Warhol photographed 19 anonymous Black and Hispanic people from Greenwich Village, resulting in over 500 polaroid images. This piece, Lurdes and Ivette, is just one example of these images.
 
The name of the piece is drawn from the drag names of the sitters, Lurdes and Ivette, though Warhol originally exhibited the works without including their names which served to normalize their identities. Though the majority of the people in the collection are unknown, there are some notable activists, such as Marsha P. Johson, included in the overall series.
 
Warhol's portraits serve to give presence to people who, at the time, were barred from public life. His photographs emphasize their glamour and humor, humanizing a counterculture that was unknown to the average American of the 1970s. Warhol once said of the project, " I wonder whether it's harder for 1) a man to be a man, 2) a man to be a woman, 3) a woman to be a woman, or 4) a woman to be a man. I don't really know the answer, but from watching all the different types, I know that people who think they're working the hardest are the men who are trying to be a woman. They do double-time. They do all the things: they think about shaving and not shaving, of primping and not primping, of buying men's clothes and women's clothes. I guess it's interesting to try to be another sex." 

This piece was gifted to the museum along with six Warhol screen prints and a portfolio of his polaroids by the Andy Warhol Foundation for the Visual Arts in honor of the foundation's 20th anniversary. 
This object is a member of the following portfolios: