"> ;
Skip to Content
Browse the Exhibitions
Click an exhibition from the dropdown to begin browsing a specific exhibition.
---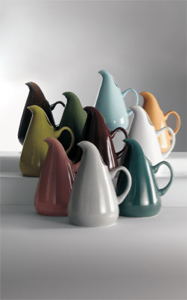 Russel Wright: Living with Good Design
Completed
Feb 8, 2007 – Apr 8, 2007
A broad range of designs by Wright, one of America's most influential industrial designers who was among the first to use new technologies to create casual, efficient & economical items for home use. He sought to simplify everyday living & instill an intimacy with nature by integrating the home & its surrounding environment. The exhibit offers some insights into his motivations & influences derived from his formative years in the Midwest & the work he conducted in Asia in the 1950s & 60s.

Accompanying lecture by Robert Stearns, Exhibition curator from Stearns+Associates
---
Your current search criteria is: All Exhibitions records.