"> ;
Skip to Content
Browse the Exhibitions
Click an exhibition from the dropdown to begin browsing a specific exhibition.
---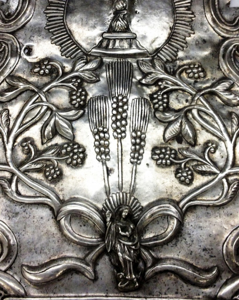 Treasures of Darkness: Spanish Colonial Silver from the Middle American Research Institute
Completed
Jan 17, 2013 – Mar 3, 2013
Selections fo mixed-media objects, both sacred and profane. Shown in conjuncture with Sandra Pani: De Ser Arbol and Las Delicias: The Drawings of William Spratling.
---
Your current search criteria is: All Exhibitions records.