"> ;
Skip to Content
Browse the Exhibitions
Click an exhibition from the dropdown to begin browsing a specific exhibition.
---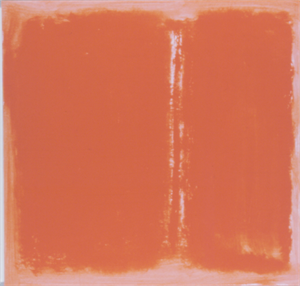 The Mythmakers: Mark Rothko and Adolf Gottlieb-The Formative Years of Two Abstract Expressionist Painters
Completed
Dec 19, 1997 – Feb 21, 1998
A unique opportunity to see the simultaneous development of these two contemporaries who declared their commitment to the legacy of mythical subjects and primitive art as the key to expressing contemporary anxieties about the future of civilization.

With Sandra Garrard Memorial Lecture, New Voices, New Themes A symposium on Abstract Expressionism. Lectures included:
"Barnett Newman's Sense of Time" by Richard Shiff, University of Texas, Austin
" Performing Abstract Expressionism" by Amelia Jones, University of California, Riverside
"American Abstraction at Mid-Century: Arguments for a Broader View" by Ann Gibson, State University of New York, Stony Brook
"The Imagination of Disaster: Mythmakers in the 1940s" by Irving Sandler, State University of New York, Purchase
---
Your current search criteria is: All Exhibitions records.